Lean Management Training & Certification in Bangalore
Hello Folks!! Wishing you a great day! …
X works the entire day and is gives his good hard time on everything he is supposed to do. Well, let's say he works for 12 hours a day. He is honest and has the same amount of integrity in his approach towards his assignments.
Y works for 8 hours a day. His honesty and integrity is unquestionable. He too is highly accountable towards his assignments and his superiors.
Now, it's time for appraisal. X is given a B grade while Y takes away with A+. Now wondering why. Cos Y works SMART and has a Lean management & certification.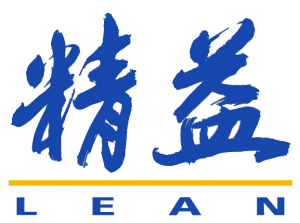 Lean Management is thinking or mind-set that gives you to eliminate waste, rework & NVA from your current process. Lean is a culture of continuous improvement practiced at every level of the organization and by every team. Lean is the application of the scientific method of experimentation and study of work processes and systems to find improvements.
Lean is the elimination of waste in all its forms. Lean is the ability to distinguish between work that actually adds value to your customers and work that does not. By eliminating waste, you free resources to devote to value-adding activity that serves your customers.
Lean is a work environment that assures the quality and safety of all work for both customers and staff. Lean is a focus on improving the work process and not on blaming people or creating fear. Lean is a culture of teamwork, shared responsibility and ownership that cuts through organization walls or silos.
What is Lean Management Training & Certification?
Ahh… don't be upset. I know I keep asking questions. But, I answer them too). Lean is a strategy for maximizing value to the clients or production. It's a relentless pursuit of perfect process through waste elimination. Let's also remember that it's not a tool, it's a mind-set.
The integral task of lean management is to
Define the purpose.
Specify the process for achieving the purpose.
Aligning the work force involved in the process.
We Largely Have Coverage on Below Mentioned Area During Our Training: –
Introduction
Integrating Lean and Six Sigma
Lean Thinking Principles
4.7 Wastes
Toyota Production System
6.5 S and Visual Management
7.5 Whys
Action Work Out
9. Culture and Leadership
Your thinking will focus on eliminating non-value added processes. Now, it's just no elimination. You will be competent enough to simplify, improve and combine so forth and create awesome results. So, the appraisals will make you glad -J as you have added value to your enterprise. Let's remember, in the current standards industries prefer personnel who have a Lean approach.
This is 2 days' course. Post training of 2 days, participant will have to clear minimum benchmark.
All successful participant will get "Lean Management Certificate" approved by NIQC board.
*Schedules, fees and other details of our upcoming certification programs.
Contact Us
Phone
Email
Address
#15, Manjushree Building, 1st and 2nd cross, 2F, R.T. Nagar Near post office. Bangalore 560032.